This content requires a subscription.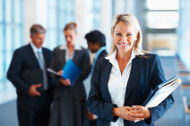 Subscribe today to get:
The nation's premier newsletter for administrative professionals
Unlimited access to AdminProToday.com — updated daily!
Skill-building online training, plus valuable forms, templates, skills assessments and more
Expert advice on office technology, business communication, workplace politics and personal development
Networking opportunities with your colleagues
Links to other valuable resources you use every day … and much, much more!
Subscribe