Article Archives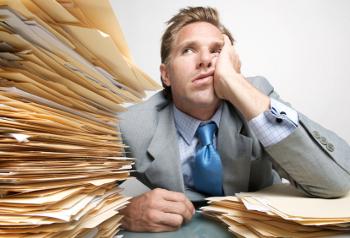 Do you feel like you're never going to catch up? Guess what? You're right.
1-Minute Strategy:
Give yourself the gift of time

Christine Louise Hohlbaum, author of The Power of Slow: 101 Ways to Save Time in Our 24/7 World, writes that there's power in "slow." "It is scientifically proven that slow is faster and fast is merely exhausting," she says. Two tips from Hohlbaum: Close all computer windows except the one you need to do your job. Save your favorite tasks for last to avoid procrastination.
Take Our Monthly Poll:
Most Popular Articles